Jeffrey grew up in Southern California, graduating from Glendale High School.  He started his College studies as an Engineering major at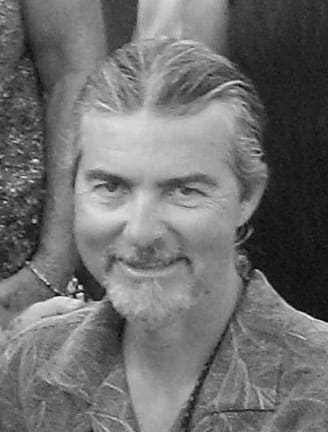 University of California Irvine, then graduated with a Bachelor of Science in Architecture from Cal Poly San Luis Obispo.  This is where he discovered his inner talents of drawing, creating, and communicating. 
Jeffrey was fortunate to spend his senior year of college at Cal Poly's overseas campus located in Florence, Italy.  This widened his horizons and sparked his interest in world travels and appreciation for foreign cultures. 
Returning to Southern California, Jeffrey worked as a draftsman at Langdon & Wilson Architects in Newport Beach.  With a dream of working for a prominent architect whose work he admired, Jeffrey moved to New York City and worked as a design assistant to Paul Rudolph, Architect in New York City, building architectural models.  Jeffrey then took a job as a freelance model builder with Kohn Perdersen Fox in New York, working on several of their more famous projects. 
Rekindling his interest in drawing, Jeffrey began doing perspective layouts for a prominent architectural illustrator Lebbeus Woods at his studio in New York City.  He was fortunate to work on several renderings of Cesar Pelli's Battery Park City just prior to that project's construction. 
Jeffrey then ventured out on his own with an architectural illustration practice with clients including Kohn Pedersen Fox and Robert A. M. Stern.  During this time Jeffrey was fortunate to earn many accolades and awards for his illustration work from the American Society of Architectural Illustrators, an international organization of which he is still a member. 
Moving his practice to California, Jeffrey continued working as a freelance architectural illustrator in the San Francisco Bay area, then later relocating to the Sierra Foothills of Northern California.  Most recently Jeffrey has established his studio in Chico, California.  He enjoys maintaining his busy illustration practice, in addition to creating original artwork in color pencil, watercolor, and oil painting.
804 Verbena Avenue
Chico, CA 95926
Phone:  (530) 774-2447
Cell:  (530) 205-8223